Seafood processing division

Salmon and other seafood processed products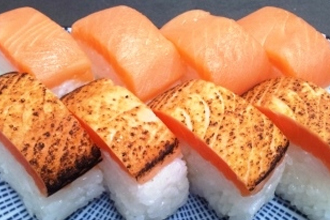 We mainly purchase Trout salmon from the republic of Chile and process into Sushi products at our corporative factories in Vietnam which have high hygiene standard (for raw eating standard towards Japan market). In recent years, we have begun handling Alfonsino and "Kinka saba" (Japanese Brand Mackerel admitted as top quality), and we are taking on the challenge for expanding the range of processing such as seasoned & cooked products.
【Select】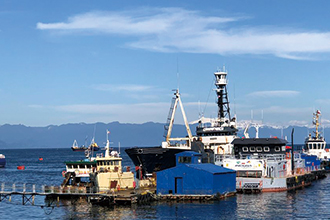 We have been experienced over 20 years for salmon products. We purchase trout salmon in Chile directly from local farming companies. One of our important functions is to connect the material supply with strong seasonality and the stable supply system throughout the year.
【Process】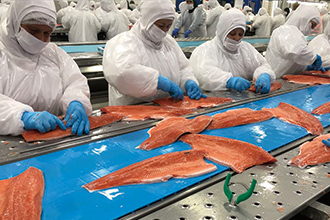 We transported trout salmon we purchased directly and process in 3 cooperative factories in Vietnam which has high hygiene standard (for raw eating standard towards Japan market). Cooperative factories play an important role for not only in consignment processing but also in product development as our partner.
【Provide】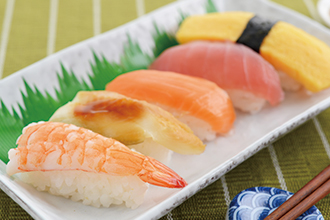 The supply chain that supports just-in-time is a lifeline for users who respond to daily demand. we always make maximum effort with the motto of 1) fastest action 2) long term & big quantity 3) appropriate price to maximize the convenience of our users,
Products

Salmon and other seafood processed products
Product development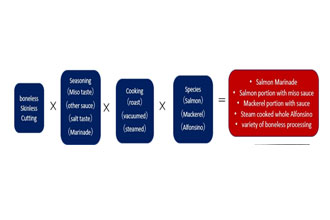 We are able to offer variety of processing like cutting, boneless, seasoned, cooked with integrated supply chain from purchasing – development (process) – logistics – sales. your requests & inquiries are always welcomed!